General Steel Building Prices, Reviews, Complaints & Company Overview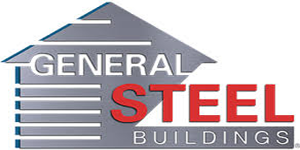 General Steel is an industry leader, supplying steel buildings to numerous high profile customers, including The White House, NASA, Disney, Boeing, and Dow Chemical.
Since opening its doors in 1995, General Steel has designed and manufactured tens of thousands of steel buildings. They are one of the industry's most trusted names and their experienced team supports customers through every step of the project.
Why Choose General Steel?
General Steel attributes its rapid growth to a combination of high demand and their customer-focused strategy. The company's highly-trained team works closely with clients to understand their needs and design the ideal solution.
Free Steel Building Quotes From Top Dealers!
Other benefits of choosing General Steel include:
Experienced staff: General Steel boasts numerous employees who have been with the company since its inception. That level of experience means they've worked on thousands of project.
Superior quality: Using only the best American steel components helps ensure General's prefabricated steel buildings last. The company also follows stringent quality control guidelines.
Types of Steel Buildings
General Steel designs a wide array of buildings.
Agricultural steel buildings
Thanks to their reliance on high-quality steel components, General Steel provides some of the most durable agricultural metal buildings in the industry. Used by farmers, ranchers, and cattlemen to store grain, feed, livestock, equipment, and crops, agricultural facilities come in a variety of layouts. This includes column-free floor plans that allow you to adapt the building for use as a riding arena.
Aircraft hangars
General's aircraft hangars feature widths of up to 300' and bi-fold doors for easy access. Whether housing a personal aircraft or a fleet of planes, these steel structures are the perfect solution to keep your investment safe and secure.
Churches
Whether your goal is expanding your current facility or you need a new building, steel church buildings are growing quickly in popularity. This is thanks to their affordability, especially compared to conventional construction methods, customization options, and the speed of construction. With numerous floor plans and layouts available, customizing your building is simple.
Commercial steel buildings
An enormous variety of industries use commercial steel buildings, including restaurants, retail spaces, office spaces, mini-storage facilities, and auto repair shops. Add a lean-to steel building to your existing facility or start from scratch with a steel building customized to your needs.
Industrial steel buildings
For the warehousing and manufacturing industries, steel buildings offer efficiency and durability. With a clear span frame, you have an obstruction-free space for operating machinery or heavy equipment. And, as your business grows, expanding your facility is simple and low-cost.
Recreational steel buildings
General Steel designs buildings with loads of open space and column-free interiors, making them ideal for gymnasiums, community centers, and sports fields. Host assemblies, rallies, volleyball games, basketball games, and even football and soccer matches. And, with an indoor court or field, the game is never rained out.
How Much Does a General Steel Building Cost?
The price of your steel building varies widely depending on a variety of factors, including size, customization, location, and more. In addition, you need to consider the cost of the foundation, construction, and delivery, all of which are not included in the below pricing. Extra features are also not included in these prices. You pay more for add-ons such as insulation, doors, trim, windows, interior panels, ventilation, and gutters.
15'X20' price range: $8,600 to $14,600
30'X40' price range: $14,900 to $20,900
40'X60' price range: $21,000 to $28,000
50'X100' price range: $34,000 to $42,000
General Steel Building Reviews
Reviewers and customers alike rave about General Steel. The company receives high marks for its expertise in the industry, 20-plus years in business, and high-profile clients.
Customers give glowing reviews to General Steel's employees, praising their prompt response to questions, low-key sales tactics, and smooth project management. They also appreciate the knowledge and experience of their service team and willingness to advise them throughout the process.
Author: Angela Escobar
Compare Competing Prices From The Best Steel Building Pros